.
"Triumph In The Balance" - What's It About‥?
It is a cinematic that mingles WZ machinima with 3D CGI anim. This much I've already divulged.
But what's it about‥?
It is my latest yarn in the Scav mythos I began all the way back in the Pumpkin bbs with "Mastar of the Scar" and I have continued to add to this canon in the years since when fresh narrative ideas struck me as worth pursueing.
It takes place sometime in the
CAM 4
era.
While I have created female Scav characters in several of my past tales, "Triumph In The Balance" is different in that the MAIN character is female.
My principle inspiration for her is from a little know episode in the history of the Great Isle during Roman occupation, AD 60 approx..
I thought of creating a different name for her but decided in the end to go with the same one as in the historical figure.
So the final title reads:
"Triumph In The Balance: The Story of Boudicca"
Boudica
~ is her common name in history but for this fiction I've gone with the alternative spelling of "Boudicca"..
If you would learn a bit about the history of Boudica, here's a good place to start:
http://en.wikipedia.org/wiki/Boudica
I'm working out sketches of her in old-school Conti' now and will settle on her "look" for the cinematic by the time I get back from my upcoming Cali trip. After which I'll do the 3D model and post some screen caps of her in action here.
I also have to come up with a musical "Boudicca Theme" for the cinematic soundtrack and when I do I'll post it here too.
"Triumph In The Balance: The Story of Boudicca"
will also be an all the way live demonstration of walking my talk when I posted the following suggestions yesterday:
Anything is possibly if through narrative prowess you can create a compelling fiction backstory utilizing a believable premise derived from science and follow it through with internally consistent storytelling logic.

By building such a framework, Scavs can factor in a whole host of ways heretofore never discussed that would be sharply compelling, fresh, and still NOT contradict the Pumpkin canon or anything presented in this thread to date (a ref to Goth's CAM 0 thread).

But you need a powerful narrative hook to pull it off. Such a one exists.

The Scav gene pool would be the hook.

========>

WZ Creators looked to movies like the "Terminator" and "Road Warrior" series for inspiration.

I expanded my sources of inspiration to include the science behind

"Punctuated Equilibria" & "Epigenetics"

as well such movies (both based on terrific Sci Fi post-apocalyptic novels)

"The Postman" and "The Road"

(by David Brin &, multiple literary award winner, Cormac McCarthy)..... to name but a couple.
==========>
On a side note:
After today, for the duration, I am making a deliberate point of confining my BB postings to this thread and the one on the "Pre-Liberation Honor Roll". I may make an exception if Mero starts up his original story thread.
============>
Boudicca, how shall I make her look...? Haven't made a final choice but I have some ideas and will illustrate by pointing to some of my previous scav art assets.
She's gonna be an older woman, about twice the age of the 2 younger scav characters below.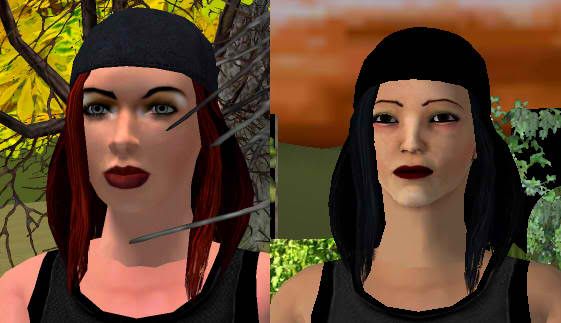 She will have some grey hair, wrinkles, and weather beaten skin but not nearly as much as I gave my Scav Seer character below... plus she won't be ugly like him but I may give her some scarification.
As befitting her namesake, this Scav Boudicca will have had Pre-Collapse, high-ranking, military command experience.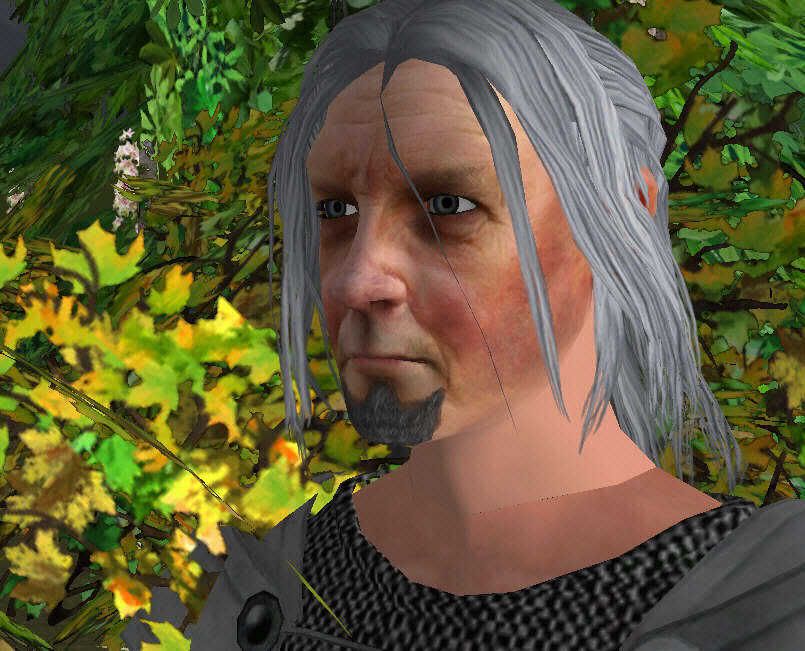 A Scav Graffiti Doodle: Precursor to a Scav Faction Emblem
I got to thinking about something Aubergine mentioned about the need for a Scav Faction Emblem.
So, about a week ago, during a lunch break of just ice tea (cause I had no appetite, I had the time to pass), I did several doodles on my Samsung Droid Phone - quick, rough, scruffy, concept sketches using Jorzi's Lo-Res screen cap of his Scav Soldier posted in his AR thread (hey, gotta be able to improvise on the move with whatever is at hand - there's even an art term for this, it's called
Briccolage
).
I'll do finer all around - crafting & aesthetics - but here is one of the least scruffy ones.
Will have another go soon but I'll make my own male scav model from scratch as the basis and do it proper on my work station with real muscle progs instead of my phone with its inherent limits... Something I have to do anyway for the 1st person POV segments of the WZ cinematic project that call for a male Scav Character subordinate to Boudicca - then I'll base the Scav Faction Emblem on that as well.
Of course you can see I was subconciously influenced by Leonardo da Vinci's drawing of the Vitruvian Man (aka, Universal Man)...
http://en.wikipedia.org/wiki/Vitruvian_Man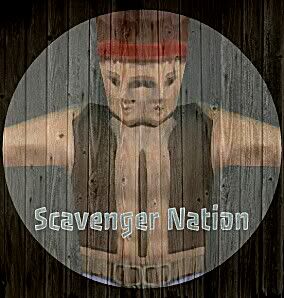 .