Hi all, I have been studying warzone map making and have been looking into getting into it for a little while now, so I downloaded the latest version of Flame and tried to begin poking around in it, and while I got the objects to load I could not get the tilesets to load, so I got the following error.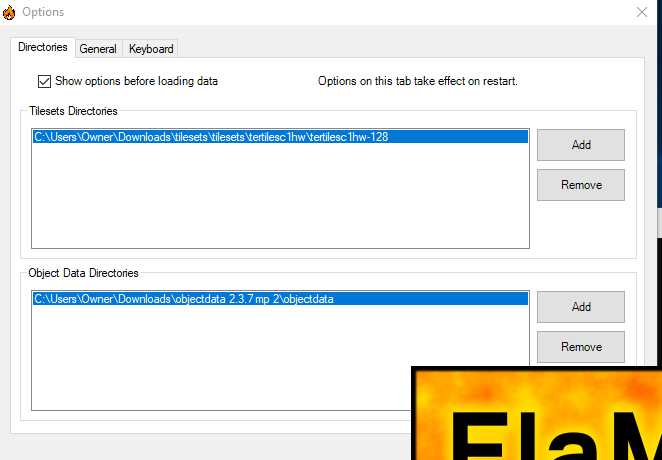 I'm a bit confused as to what went wrong here, I directed it right to the tilesets folder, and it always gives me that error.
Also as an aside I tried to look into using Sharpflame but I can't seem to find the documentation on it..